The 2022 Alfa Romeo Tonale Will Soon Arrive At Dealerships Soon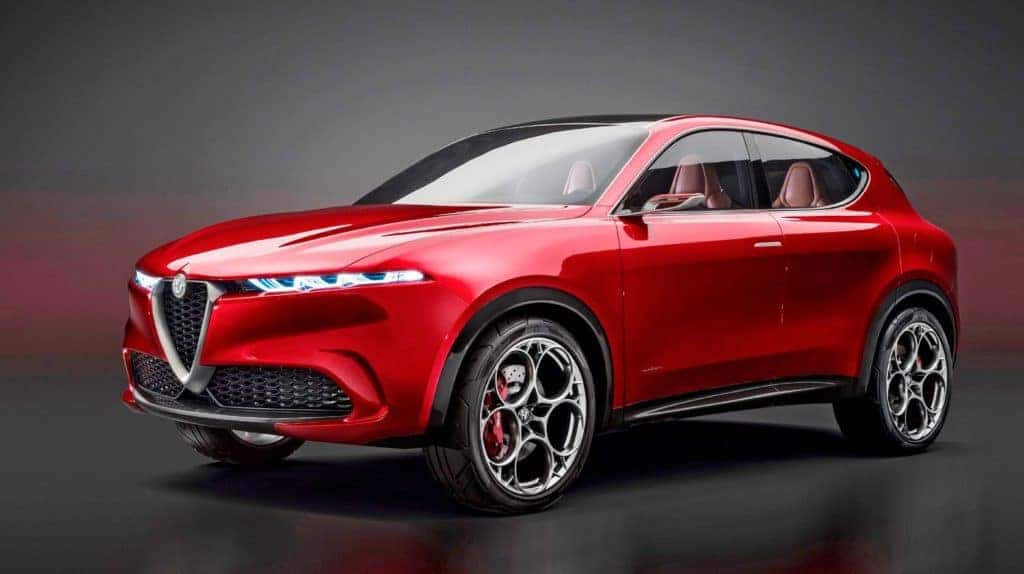 Photo credit: Alfa Romeo
The highly anticipated 2022 Alfa Romeo Tonale will be arriving at dealerships soon after some unexpected delays due to the chip shortage. The chip shortage has set many automakers on a delay in production. The small SUV first debuted back in 2019, it will be the first plug-in hybrid vehicle to join the Alfa Romeo family. Alfa Romeo has been known for its luxurious vehicles that are matched with top-of-the-line performance. The 2021 Giulia sedan and 2021 Stelvio SUV have set the tone for Alfa Romeo vehicles across the world. Now, Alfa Romeo will begin to push the Italian brand into the electric era.
The 2022 Tonale is set to be the first electric hybrid vehicle in the Alfa Romeo lineup, making the decision to start with a small SUV which has been the most popular option for buyers. As all automakers gear towards the electrification of their vehicles, when it comes to performance Alfa Romeo is unmatched. The heavily camouflaged prototype was spotted at the beginning of the month, but Alfa Romeo is keeping a close circle when it comes to the news of the 2022 Tonale. Alfa Romeo intends to target buyers looking for a small SUV that will give buyers a high level of fuel efficiency while maintaining a high-performance. Alfa promises to keep its iconic luxurious looks that come from almost 110 years of Italian heritage.
The 2022 Alfa Romeo Tonale will use the same platform as its American cousin brand the Jeep Compass. The 2022 Tonale will be a gas-electric hybrid, which will set its fuel economy at about 31 mpg. Alfa plans to equip the 2022 Tonale with a rear-mounted 243KW electric motor to assist an internal 1.3-liter turbocharged four-cylinder combustion engine. While details are still up to speculation, it is still unknown if Alfa will introduce an all-wheel-drive version of the Tonale. Inside 2022 Tonale the Italian automaker extends luxurious interior features that are found in its current lineup. What we know so far about the dash is it will feature a 12.3-inch digital gauge cluster, the iconic leather seats, with badges on the headrest and doors. Interested in learning more about the 2022 Alfa Romeo Tonale?
Come To Southern Alfa Romeo To Test-Drive A New Alfa Romeo today!
We're all about helping our customers enjoy their shopping experience. We have a friendly and passionate sales team that will make your buying, leasing, or selling needs easy for any of our newest vehicle inventory. We're here to help with any financial help, needs, or suggestions to help make paying for a vehicle easier. Apply for Auto financing with our assistance right now. Stop by today and see what we can do for you right now at Southern Alfa Romeo of Norfolk.
Don't forget we have a trained service team that can help with an online appointment to get started on all maintenance work and repairs. We look forward to assisting you at Southern Alfa Romeo of Norfolk.