The 2022 Alfa Romeo Stelvio Adds New Standard Safety Features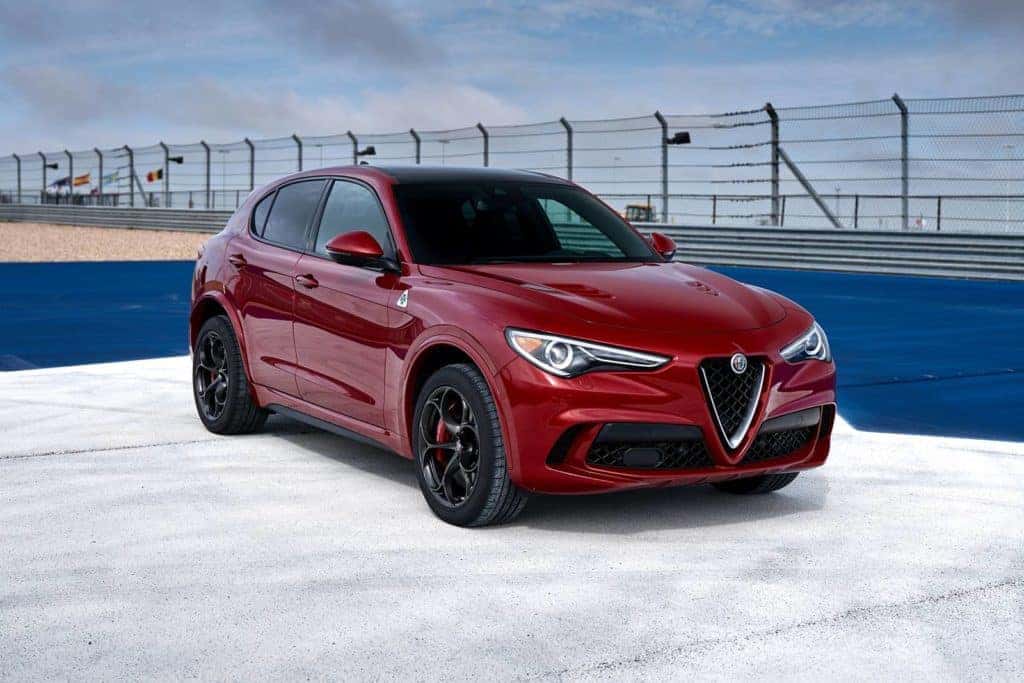 Photo credit: Alfa Romeo
Alfa Romeo's Stelvio crossover is a machine of pure elegance, the Italian automaker injects a 2.0-liter turbocharged inline-4 engine into the SUV. The Stelvio has served as Alfa Romeo's lone SUV and it's done a great job at standing out. The 2021 Alfa Romeo Stelvio has been awarded best in class in Standard Engine, Horsepower, Lb-Ft of Torque, Mph Top Speed, and 0-60 time. Alfa has given the Stelvio all the attributes needed to make it into a one-of-a-kind, top-of-the-line performance vehicle. The 2022 Stelvio will be receiving all-new standard safety features, here's a breakdown into why the Stelvio is the perfect SUV.
The 2022 Stelvio is entering its fifth year on the market, the small luxury crossover will feature new electronic driver-assist features as standard. This will help the vehicle improve its safety drastically. The new electronic driver assist features adaptive cruise control, collision warning, automatic high-beam headlights, and blind-spot and lane departure warning. The 2021 Stelvio also places front and rear parking sensors on its standard features list. Alfa Romeo does offer available additional features to buyers who want to add some extra layers of security for the family. The higher level upgrades include highway assist that can handle driving in a single lane, active blind spot, traffic sign recognition, and lane departure systems.
Alfa doesn't only make the Stelvio safe, they also pack in the latest performance the automaker has out on the market. The 2022 Stelvio will feature the same engines as its predecessor. The entry-level Stelvio will carry a 2.0-liter turbocharged inline-4 capable of producing 280 horsepower and 306 lb-ft of torque at the tap of the pedal. For buyers looking to get some more power, the available 2.9-liter twin-turbo V-6 engine generates 505 horsepower and 443 lb-ft of torque. Unfortunately, the 2.9-liter engine is reserved for the Stelvio Quadrifoglio trim levels. Ready to jump in a new 2022 Alfa Romeo Stelvio?
Come to Southern Alfa Romeo to test-drive a new vehicle today!
Are you excited about getting a new car? So are we! At Southern Alfa Romeo of Norfolk, we're more than excited to help our customers, we're thrilled. Looking for a new option to buy or lease? Take a look at our newest vehicle inventory or our quality pre-owned vehicles. We can help sell your current vehicle or bring it back to life like new with an online appointment at our service center. Allow our professional techs to get started on all repairs or maintenance work.
Looking for options with any financial help, needs, or suggestions to help make paying for a vehicle easier? Apply for Auto financing. Stop by today and see what we can do for you at Southern Alfa Romeo of Norfolk right now.