Stellantis Brands Are New Automotive Partners With The O2 Entertainment District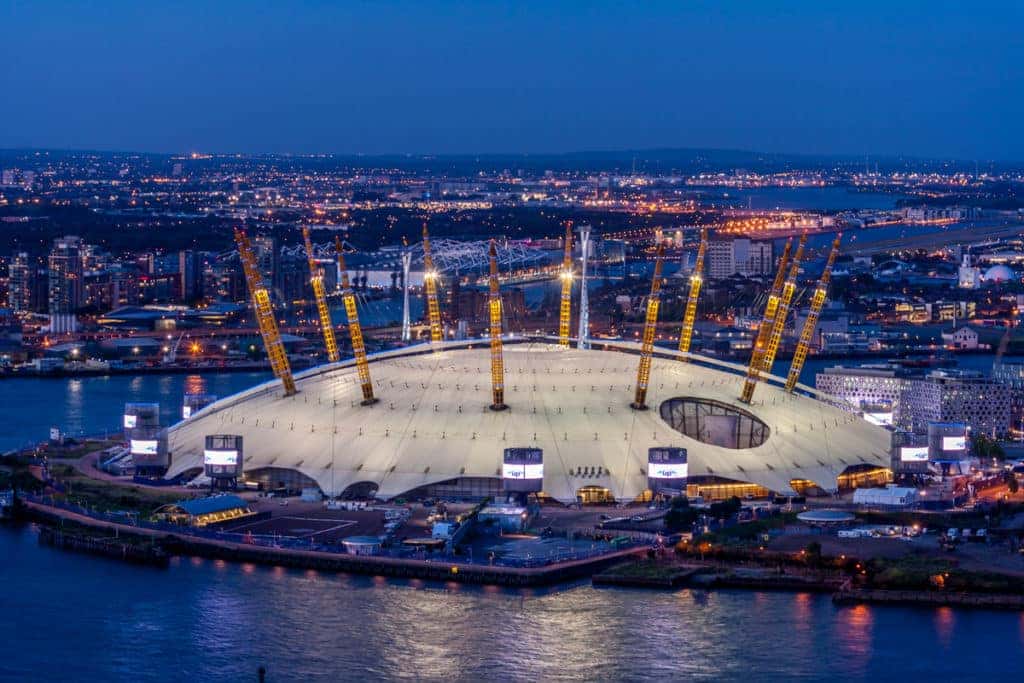 Photo credit: Alfa Romeo
The O2 entertainment district is welcoming a brand new automotive partner due to a deal brokered by AEG Global Partnerships. Stellantis, one of the world's leading automakers and mobility providers will see their brands, Alfa Romeo, Fiat, and Jeep promote their new products, software, and innovation projects at The O2. The O2 district hosts tourists from all around the world, and now Alfa Romeo and many other Stellantis brands will become a part of the journey. Alfa will display vehicles around the O2 and prepare for the release of its all-new 2022 Tonale SUV plug-in hybrid. The 2022 Tonale will begin the electric era for Alfa Romeo with the release of more hybrid trims across its lineup.
"The next three years in automotive will change beyond recognition. The world-class facilities at The O2 will show our brands are leading this transformation. Future technology, whether it's Artificial Intelligence, vehicle-to-vehicle communication, or sustainable mobility for our customers, will give us the opportunity to tell stories in a captivating way for all our brands, including Jeep and Alfa Romeo. In 2022, we will launch the new Jeep Grand Cherokee, a true showstopper leading the way in luxury SUVs, and the award-winning, electrified new Alfa Romeo Tonale which will be unveiled next year." said Damien Dally, Managing Director, Alfa Romeo, and Jeep.
Stellantis will see their brands Alfa Romeo, Fiat, and Jeep promoted at The O2 located in London, England. The O2 is a large entertainment district that consists of an indoor arena, a music club, a Cineworld cinema, an exhibition space, bars, and restaurants. Now The O2's new three-year contract will give exclusive access to the venue's channels and onsite assets to showcase their range of iconic brand portfolios across the site. The O2 has been visited by over 100 million people since first opening back in 2007.
The Italian automaker will promote their 2022 Giulia sedan and the 2022 Stelvio SUV. Joining the two highly awarded vehicles is Alfa Romeo's newest Plug-hybrid SUV. The 2022 Tonale SUV will feature the automaker's first plug-in hybrid engine. As Alfa Romeo joined Stellantis, the automaker will now have a full range of knowledge in the electric department, taking advice from its cousin brand Jeep. As we await for Alfa Romeo to release new vehicles, their current lineup consists of only the best in performance and interior quality in its segment. Interested in finding out more about Alfa Romeo's Lineup?
Come to Southern Alfa Romeo to test-drive a new vehicle today!
At Southern Alfa Romeo, we're more than excited to help our customers and we have the right staff to make it happen. Searching for a new option to buy or lease? Take a look at our newest vehicle inventory or our quality pre-owned vehicles. We can help sell your current vehicle or bring it back to life like new with an online appointment to our service center. Allow our professional techs to get started on all repairs or maintenance work.
We're here to help with any financial help, needs, or suggestions to help make paying for a vehicle easier, Apply for Auto financing. Reach out to us and see what we can do for you today at Southern Alfa Romeo.