Legendary 2021 Giulia GTAm Is Back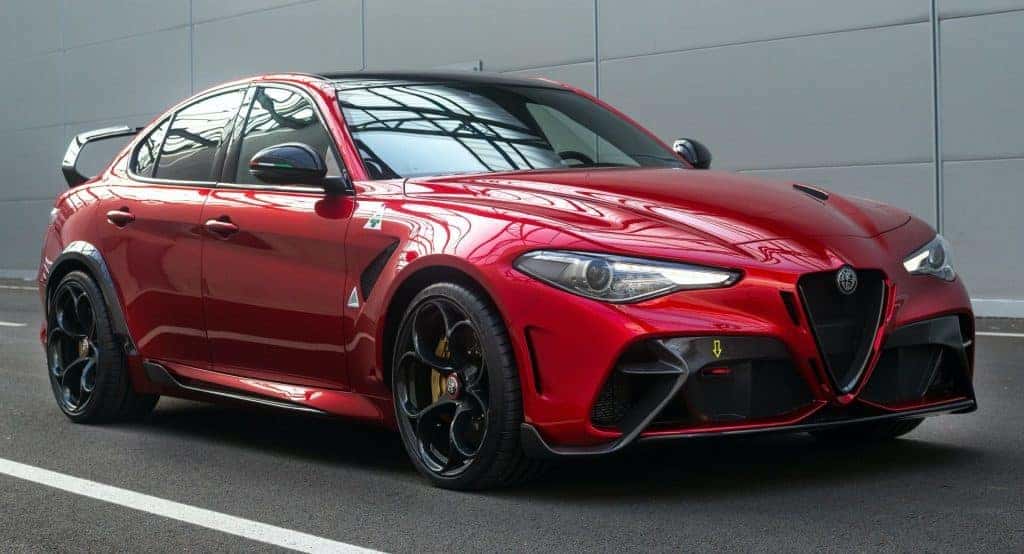 Photo credit: Alfa Romeo
The 2021 Alfa Romeo Giulia GTA is a machine of beauty, the perfect combination of sportiness and elegance, announcing the debut of the Giulia GTA and the GTAm sedans for 2021. GTA stands for "Gran Turismo Alleggerita " meaning lightweight. Alfa Romeo has been a prominent name in the motorsport world, their engineers and designers are returning to its roots with the revival of its GTAm badging. Inspired by the Alfa Romeo Giulia GTA of 1965 that was developed by Autodelta based on the Giulia Sprint GT. Alfa is now celebrating its 110 anniversary, to mark the milestone they are set to manufacture only 500 units for distribution, although enthusiasts are sure to reserve those units quickly.
Where The GTA Was Born
The GTA name was first used for the Giulia sprint GTA in 1965 offering their racing (Corsa) Trim and road use (Stradale), fast forward to 2021 and buyers will finally have an opportunity to drive one of these beasts. The 2021 Giulia GTA has a powerful Ferrari-derived twin-turbo 2.9-liter V-6 cranking out 540 horsepower, capable of going 0-60 in just 3.6 seconds. Alfa Romeo dropped 220 pounds of weight off thanks to the adoption of lightweight materials like carbon fiber for the driveshaft, hood, roof, front bumper, front wheel arches, and rear-wheel arch inserts. Its exterior both the front and rear track become wider by 2.0 inches making the fenders wider helping with its performance The GTA's handling, as well as aerodynamics, are superb due to what alfa calls the Sauber Aero Kit. Manufactured by the Sauber Group a Swiss-based company that deployed the know-how acquired in 50 years of motorsport activity, including 27 seasons in Formula One, to optimize, design, and produce carbon fiber in Alfa Romeo's new sports sedans. Sauber Group also partaking in the design, development, and manufacturing of the new Giulia GTA and GTAm models.
2021 Alfa Romeo Giulia GTA And GTAm
Alfa Romeo intends on creating two versions of the GTA, A standard GTA and a top of the line hardcore GTAm. While the GTA is track-ready both with power and aerodynamics coming with four seats and an interior like that in the Quadrifoglio. The GTAm takes it a step further by only having two front seats, which are carbon-shelled racing units, a roll bar, Sabelt six-point harnesses, and a more aggressive front splitter and carbon-fiber rear wing. The back of the cabin which is usually where the rear seats are located now has cutouts for holding a fire extinguisher and racing helmets. Also simplifying the door panels by adding pull straps instead of door handles.
Come To Southern Alfa Romeo To Test-Drive New Alfa Romeo today!
We're all about helping our customers enjoy their shopping experience. We have a friendly and passionate sales team that will make your buying, leasing, or selling needs easy for any of our newest vehicle inventory. We're here to help with any financial help, needs, or suggestions to help make paying for a vehicle easier.
Apply for Auto financing with our assistance right now. Stop by today and see what we can do for you right now at Southern Alfa Romeo of Norfolk.
Don't forget we have a trained service team that can help with an online appointment to get started on all maintenance work and repairs. We look forward to assisting you at Southern Alfa Romeo of Norfolk.