Alfa Romeo will Launch A New Model Every Year Until 2026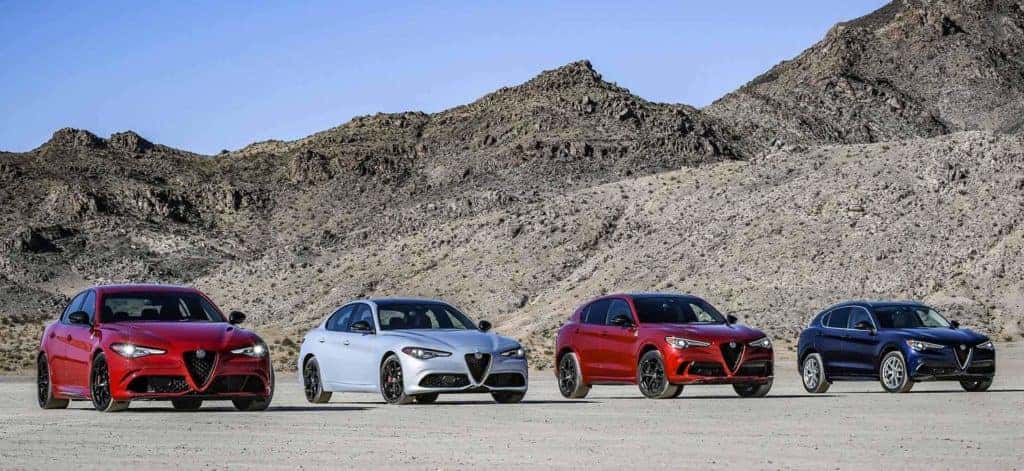 Photo credit: Alfa Romeo
Alfa Romeo has announced that it will release a new model every year from now until 2026 with the promise of moving towards electrification. The 2022 Tonal electric hybrid SUV will be the first of the vehicles to roll into dealerships. The Tonale will feature Alfa Romeo's latest technology, performance, and safety features. CEO of Alfa Romeo Jean-Philippe Imparato made the statement at the Italian dealer's event expressing his plan to build a new vehicle each year. Imparato also stated that in 2027 all Alfa Romeo's new vehicles will be electric and carry long-distance ranges. Let's take a deeper look at the all-new 2022 Tonale will feature when it comes to performance and technology.
The 2022 Tonale carries the same sophisticated style and luxury perks that Alfa Romeo is known for. The Tonale will be the very first electric hybrid vehicle for the automaker and CEO Imparato has already delayed the release of the 2022 Tonale once, claiming he wanted even better performance so Alfa engineers got right to work. The hybrid SUV will feature a rear-mounted 243 kWh electric motor to assist an internal 1.3-liter turbocharged four-cylinder combustion engine. Alfa has yet to announce some type of all-wheel-drive system but knowing the automaker's top-of-the-line performance mindset, we can definitely expect one soon. As far as the technology inside, the 2022 Tonale will feature a 12.3-inch digital gauge cluster, iconic red leather seats with badging, and a new futuristic layout.
Luca Napolitano, the head of Lancia presented his strategy to expand into other markets, including France, Germany, and Germany. Presenting Stellantis CEO Carlo Taveres with a 10-year plan for the brand. Stellantis was formed earlier this year through the merger between Fiat Chrysler and PSA Group. Due to the merger, Alfa Romeo now has the support of all of the automakers that fall under the Stellantis. The principal activity of Stellantis is the design, development, manufacture, and sale of automobiles bearing its 15 brands of Abarth, Alfa Romeo, Chrysler, Citroën, Dodge, DS, Fiat, Fiat Professional, Jeep, Lancia, Maserati, Opel, Peugeot, Ram and Vauxhall, and Mopar auto parts. Alfa Romeo will receive a helping hand from its cousin brand Jeep and push into electrification faster than expected borrowing the same electric platform.
Currently, Alfa Romeo has three vehicles it offers in its lineup, the luxurious 2021 Giulia sedan, 2021 Stelvio SUV, and the all-new 2022 electric hybrid Tonale SUV. Alfa is known for presenting vehicles that carry top-of-the-line performance paired with the latest technology while keeping its Italian heritage that separates the brand from the rest. Automakers across the world are coming together to merge into a cleaner, emission-free world. Alfa will continue to move forward promising that each vehicle that is released will carry some type of electric hybrid and gradually move into a fully electric vehicle. Interested in finding out more about the newest Alfa Romeo vehicles?
Come to Southern Alfa Romeo to test-drive a new vehicle today!
At Southern Alfa Romeo, we're more than excited to help our customers and we have the right staff to make it happen. Searching for a new option to buy or lease? Take a look at our newest vehicle inventory or our quality pre-owned vehicles. We can help sell your current vehicle or bring it back to life like new with an online appointment to our service center. Allow our professional techs to get started on all repairs or maintenance work.
We're here to help with any financial help, needs, or suggestions to help make paying for a vehicle easier, Apply for Auto financing. Reach out to us and see what we can do for you today at Southern Alfa Romeo.