Alfa Romeo Will Convert To A Fully Electric Lineup By 2027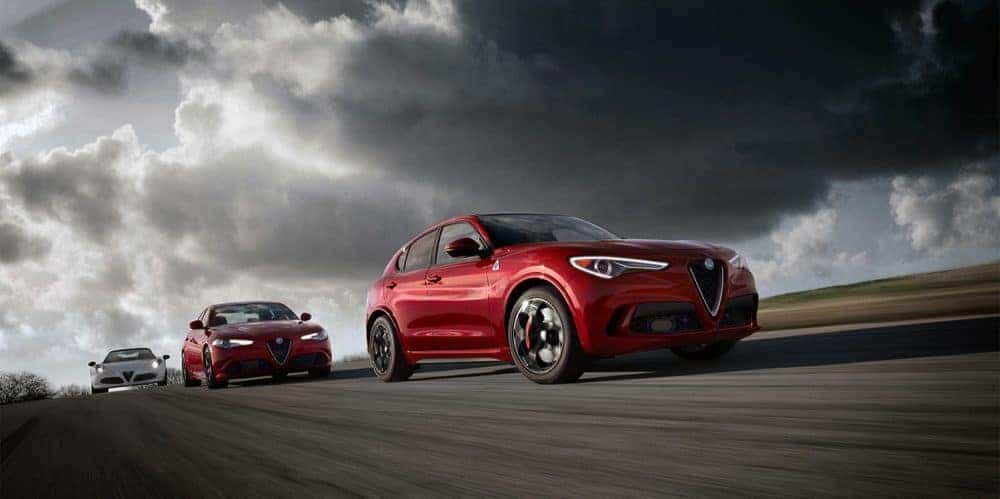 Photo credit: Alfa Romeo
Alfa Romeo has made a huge announcement that will mark the beginning of a major transformation for the Italian automaker. As we all know, the all-new 2022 Alfa Romeo Tonale will serve as the first model Alfa will offer that has a plug-in drivetrain. The 2022 Tonale will fuse 110 years of Alfa Romeo's Italian heritage and performance towards an electric future. The 2022 Tonale will become one of the last vehicles that Alfa Romeo will sell that uses an internal combustion engine. The goal of the automaker is to completely convert to a fully electric lineup by 2027, meaning the end of the Giulia sedan and Stelvio SUV that are equipped with combustion engines.
While Alfa's lineup doesn't consist of many vehicles, the 2021 Giulia sedan and 2021 Stelvio SUV have shown the world what top-of-the-line performance feels like. Alfa Romeo's performance ranks are amongst the highest in its class. Achieving its performance with its engaging handling, comfortable ride, and powerful engine. Performance enthusiasts are drawn to the legendary Alfa Romeo Giulia GTAm, which is Alfa Romeo's supercar capable of going from 0-60 in just 3.6 seconds. Combining its knowledge from its very own Alfa Romeo Formula one team and bringing it to everyday vehicle use.
The 2021 Giulia GTA comes with a powerful Ferrari-derived twin-turbo 2.9-liter V-6 cranking out 540 horsepower. Alfa Romeo adds its Sauber Aero Kit which drops 220 pounds of weight off thanks to the adoption of lightweight materials like carbon fiber for the driveshaft, hood, roof, front bumper, front wheel arches, and rear-wheel arch inserts. The name of the game for Alfa is dropping as much weight as possible, eliminating its back seats completely. Instead, it adds a roll cage, helmet rack, and a fire extinguisher. The 2021 Giulia GTA will be limited to only 500 units worldwide and all are currently reserved.
The standard 2021 Giulia sedan tones it down for buyers looking for an everyday vehicle instead of a supercar. The 2021 Giulia packs a powerful 2.0-liter turbocharged four-cylinder engine that produces 280 horsepower and 306 lb-ft of torque. Both the 2021 Giulia sedan and 2021 Stelvio SUV earned Best-in-class for Horsepower, Standard Torque, Standard MPH Top Speed, and Fastest 0-60 time in their segment. The 2021 Stelvio SUV carries a 2.0L direct-injection four-cylinder engine paired to an eight-speed automatic transmission. Alfa fans should expect to see the Giulia and Stelvio models join the hybrid 2022 Tonale with some type of plug-in, maybe even go fully electric. Interested in learning more about Alfa Romeo vehicles?
Come To Southern Alfa Romeo To Test-Drive A New Alfa Romeo today!
Are you excited about getting a new car? So are we! At Southern Alfa Romeo of Norfolk, we're more than excited to help our customers, we're thrilled. Looking for a new option to buy or lease? Take a look at our newest vehicle inventory or our quality pre-owned vehicles. We can help sell your current vehicle or bring it back to life like new with an online appointment at our service center. Allow our professional techs to get started on all repairs or maintenance work.
Looking for options with any financial help, needs, or suggestions to help make paying for a vehicle easier? Apply for Auto financing. Stop by today and see what we can do for you at Southern Alfa Romeo of Norfolk right now.