Alfa Romeo Introduces Its Global Advertising Campaign "Near Life Experience"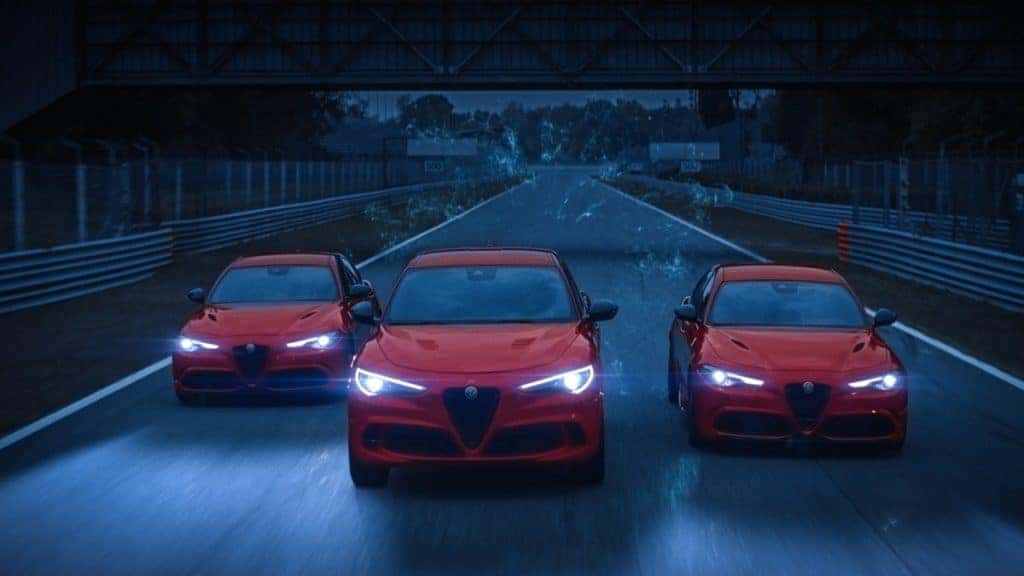 Photo credit: Alfa Romeo
Alfa Romeo has been very proactive in the preparation for its plug-in hybrid SUV that is set to arrive in dealerships soon. The 2022 Alfa Romeo Tonale will mark the beginning of the Italian automaker's push into the electric era. Alfa Romeo has announced its first global advertising campaign, "Near Life Experience" at the United States Grand Prix in Austin, Texas on October 24. "Near Life Experience" premiered in the United States with a multichannel campaign on the Alfa Romeo brand's social media channels that began on October 22. The "Near Life Experience" can be viewed through the following link Near Life Experience.
"The significance of launching our 'Near Life Experience' campaign for Alfa Romeo during this weekend's U.S. Grand Prix is by design," said Olivier Francois, global chief marketing officer, Stellantis. "It pays tribute to the brand's rich racing heritage that goes back as early as 1910 and to the start of Formula 1 in 1950, when Alfa Romeo was not only present, we were champions the first year, taking first place with Giuseppe Farina and the Alfetta 158. 'Near Life Experience" honors a rich automotive pedigree that continues to evolve and delivers on its exceptional promise to Alfa Romeo drivers on the road every day."
The "Near Life Experience" campaign sets out to demonstrate Alfa Romeo's new values and ambition for the future. Alfa Romeo's vehicles are manufactured to be a luxurious vehicle that carries premium materials and top-of-the-line performance. When buyers get behind the wheel of an Alfa Romeo vehicle, the automaker wants to make sure it's a unique and extraordinary driving experience for all. Keeping its Italian heritage close while designing the vehicles, the automaker intends on moving forward with its electric lineup in the same manner. The 2022 Tonale will be the foundation for what buyers should expect from all of the vehicles that are set to come for Alfa Romeo.
"For Alfa Romeo, the 'Near Life Experience' campaign is a very big step toward its future as a premium global brand," said Jean-Phillippe Imparato, chief executive officer, Alfa Romeo. "While remaining true to the brand's DNA, the epitome of Italian noble sportiness since 1910, this video speaks of its daring attitude and its unique ability to provide its customers with a visceral experience. This is the first time we're using a single language all over the world, a direct message to everyone who shares Alfa Romeo's values."
The highly anticipated 2022 Alfa Romeo Tonale will join the two other vehicles in the Alfa Romeo lineup including the 2021 Giulia sedan and 2021 Stelvio SUV. The 2022 Alfa Romeo Tonale will be based on the same platform as its cousin, the Jeep Compass. The 2022 Tonale plug-in-hybrid will carry a rear-mounted turbocharged 1.3-liter four-cylinder engine combined with a 243KW electric motor. The combination will produce an output of 240 horsepower, the automaker has yet to announce if the Tonale will adopt some type of high-performance trim. As we wait patiently for the 2022 Tonale to be released, it has been spotted driving around town in a camouflage wrap. Interested in driving an Alfa Romeo vehicle?
Come to Southern Alfa Romeo to test-drive a new vehicle today!
At Southern Alfa Romeo, we're more than excited to help our customers and we have the right staff to make it happen. Searching for a new option to buy or lease? Take a look at our newest vehicle inventory or our quality pre-owned vehicles. We can help sell your current vehicle or bring it back to life like new with an online appointment to our service center. Allow our professional techs to get started on all repairs or maintenance work.
We're here to help with any financial help, needs, or suggestions to help make paying for a vehicle easier, Apply for Auto financing. Reach out to us and see what we can do for you today at Southern Alfa Romeo.