Alfa Romeo Formula One Team Reveals the new C41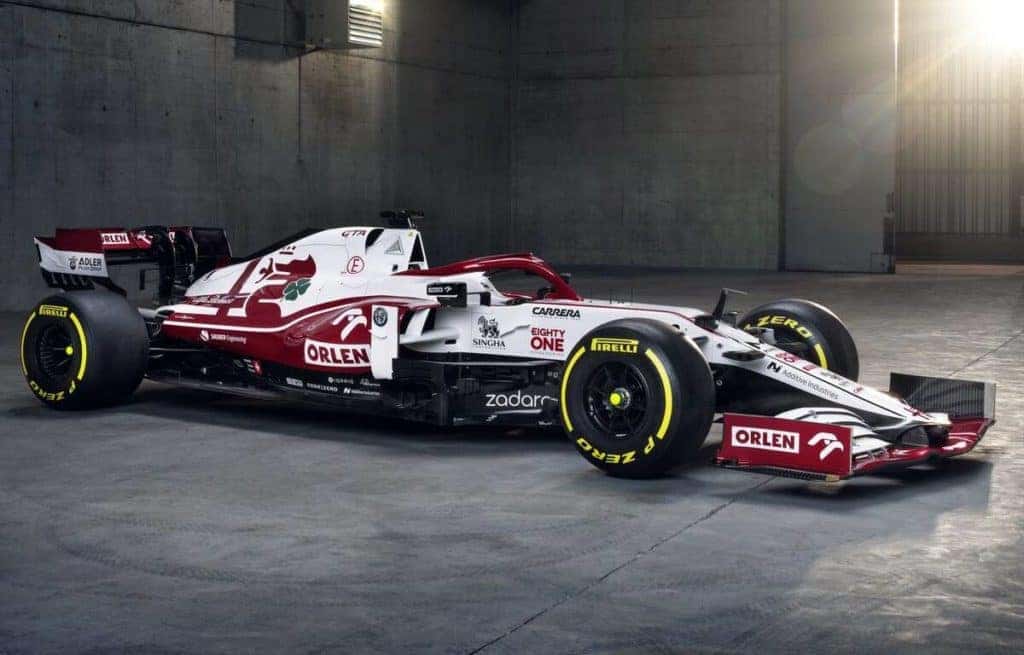 Photo credit: Alfa Romeo
Alfa Romero has always been known for designing the most stylish and sporty cars in automotive history. A tradition that continues to live on today, but not only focused on their passenger cars Alfa Romeo once again partners with Sauber Motorsport for the 2021 Formula One World Championship. The two most recognized brands in motorsports first partnered in 2018, when Alfa came in as a title sponsor. Achieving important results over the last three years of their collaboration, allowing Sauber engineering's technical expertise to be transferred to ALfa Romeo road car production. A limited number of senior personnel from the Alfa Romeo Racing Orlen Formula One team gathered in the Grand Theatre in Warsaw, Poland for a ceremony for the unveiling of the C41. Let's look at what changes come with the new C41 according to those close to the vest in producing the vehicle.
"The launch of a new car is always an emotional moment, the culmination of months of effort from everyone back at the factory and the start of a new adventure. I think the philosophy upon which the team is based remains the same – we have to do a better job tomorrow than we are doing today. We finished last season in P8, so we have to target a better result in 2021. To do so, we have to keep improving in each department, trackside, and back at HQ. Every team on the grid has very high expectations right now: all the teams expect to do a good job in the winter and to be in a good position for the first race, but soon it will be the time for everyone to show their cards." said Frédéric Vasseur, Team Principal Alfa Romeo Racing ORLEN and CEO Sauber Motorsport AG
Alfa Romeo Keeps It Traditional
The car was designed under the coordination of Technical Director Jan Monchux, the New C41 features a new color scheme with the traditional red and white colors of the team. The Quadrifoglio or four-leaf cover that is traditionally associated with the Alfa Romeo brand's racing efforts is located on the flank of the race car. With the restrictions and regulations over this past year (2020) due to the Covid-19 pandemic, the car carries over many of the same components as its predecessor. The team chose to focus its development tokens on the nosecone, which is the front part of the race car located in front of the tires and is an important area of the race car design. In terms of performance and safety, the key function is to absorb energy during a frontal impact to reduce the duration and magnitude of the peak decelerations. Those decelerations are commonly known to have a huge influence on driver survivability during any impact events.
Come To Southern Alfa Romeo To Test-Drive New Alfa Romeo today!
We're all about helping our customers enjoy their shopping experience. We have a friendly and passionate sales team that will make your buying, leasing, or selling needs easy for any of our newest vehicle inventory. We're here to help with any financial help, needs, or suggestions to help make paying for a vehicle easier.
Apply for Auto financing with our assistance right now. Stop by today and see what we can do for you right now at Southern Alfa Romeo of Norfolk. Don't forget we have a trained service team that can help with an online appointment to get started on all maintenance work and repairs. We look forward to assisting you at Southern Alfa Romeo of Norfolk.