Alfa Romeo Extends its Partnership With Sauber Motorsport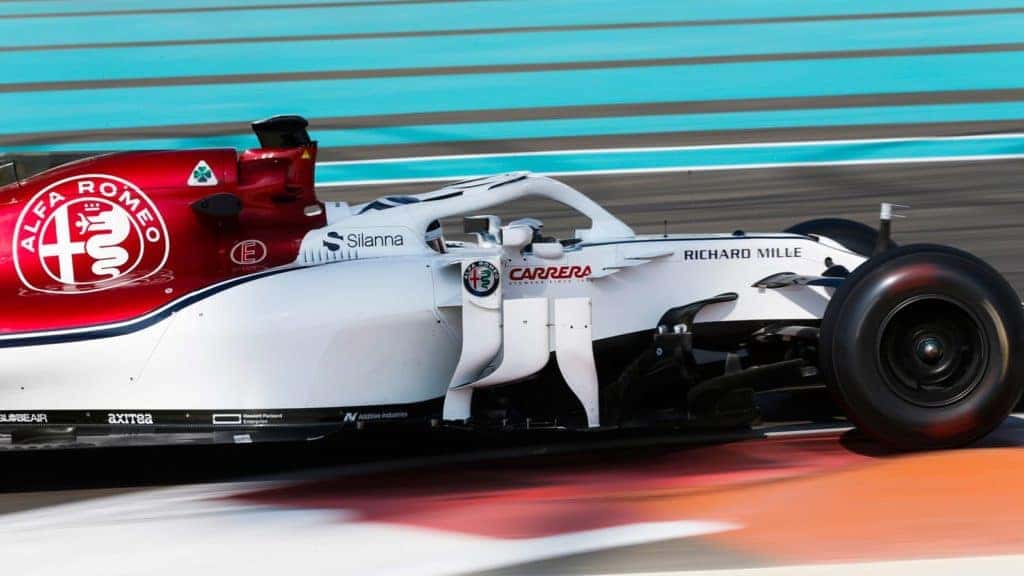 Photo credit: Alfa Romeo
Alfa Romeo and Sauber Motorsport have announced that they will extend their partnership on a multi-year agreement. The new deal will see the Swiss-based team continue to race under the Alfa Romeo byname it has carried for the past three seasons. The renewal of the partnership represents a new chapter for the two brands with impressive racing heritage in all aspects including their success in Formula One. Alfa Romeo first became title sponsor ahead of the 2018 Formula One season, when it was named Alfa Romeo Sauber F1 Team. While Alfa Romeo has set a goal of moving into the electric vehicle industry, the two powerhouses will have the ultimate laboratory to create top-of-the-line technology.
"Alfa Romeo has been an incredible companion over the last few years, and we are even more excited about the chapters that are yet to come," team principal Frédéric Vasseur said in a statement. The new regulations are giving us the chance to take another step forward and I firmly believe we are perfectly placed to make big gains together. This relationship is also very important for our company as a whole, beyond the track. The work we have done in the automotive world has shown the extent of the technology and manufacturing skills of Sauber Engineering and we are confident we can continue working for Alfa Romeo on new and exciting projects that will shape the future of the car industry,"
The partnership with Sauber has driven vehicle developments that have transferred to production cars. The development of the Giulia GTA and GTAm has proven what type of performance can be created, and they were just scratching the surface. The 2021 Giulia GTA has a powerful Ferrari-derived twin-turbo 2.9-liter V-6 cranking out 540 horsepower, capable of going 0-60 in just 3.6 seconds. Alfa Romeo dropped 220 pounds of weight off thanks to the adoption of lightweight materials like carbon fiber for the driveshaft, hood, roof, front bumper, front wheel arches, and rear-wheel arch inserts. Its exterior both the front and rear track become wider by 2.0 inches making the fenders wider helping with its performance The GTA's handling, as well as aerodynamics, are superb due to what Alfa Romeo calls the Sauber Aero Kit.
Sauber Group is a Swiss-based company that deployed the know-how acquired in 50 years of motorsport activity, including 27 seasons in Formula One, to optimize, design, and produce carbon fiber in Alfa Romeo's new sports sedans. Blend that in with Alfa Romeo's performance and you have an elite force ready to rocket into the future. Motorsports brings incomparable global exposure, which is what Alfa Romeo is counting on for a successful future. Alfa Romeo is currently in the production of its highly anticipated 2022 Tonale, the automaker's first plug-in hybrid vehicle. A vehicle that will create the foundation for a future filled with electric vehicles. Interested in finding out more info about the 2022 Tonale?
Come To Southern Alfa Romeo To Test-Drive A New Alfa Romeo today!
We're all about helping our customers enjoy their shopping experience. We have a friendly and passionate sales team that will make your buying, leasing, or selling needs easy for any of our newest vehicle inventory. We're here to help with any financial help, needs, or suggestions to help make paying for a vehicle easier. Apply for Auto financing with our assistance right now. Stop by today and see what we can do for you right now at Southern Alfa Romeo of Norfolk.
Don't forget we have a trained service team that can help with an online appointment to get started on all maintenance work and repairs. We look forward to assisting you at Southern Alfa Romeo of Norfolk.