Alfa Romeo Celebrates Its 111th Anniversary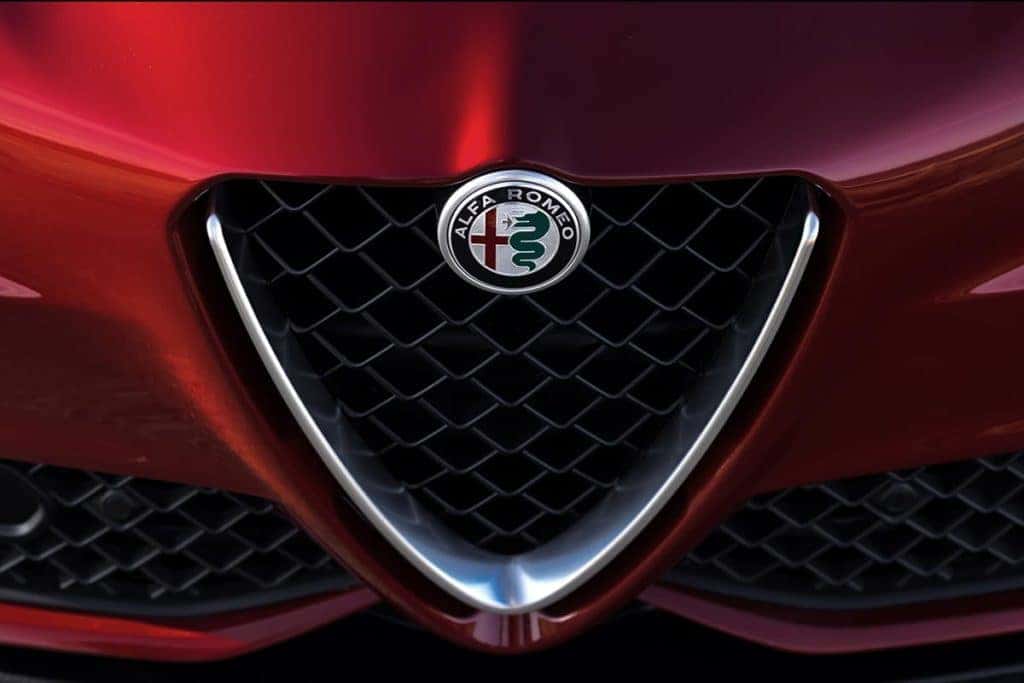 Photo credit: Alfa Romeo
Alfa Romeo is celebrating its 111th birthday, Anonima Lombarda Fabbrica Automobili (A.L.F.A) was founded in 1910. The company would become Alfa Romeo following the acquisition by the Campanian engineer and entrepreneur Nicola Romeo. When Alfa Romeo first started, all of its vehicles were painted red, since then red has become an integral part of the brand's DNA today. The Alfa Romeo brand has played an instrumental role in automotive history creating some of the world's first sports cars. The brand honored its fans with a four-day event at its Alfa Romeo Museum in Arese, the Museum plays host to the brand's most historic models.
The event also marks the beginning of the first deliveries for the early bird purchasers of the long-awaited high-performance Giulia GTA and GTAm at the Arese Museum. Early buyers got an exclusive experience at the museum dedicated to them as they waited to take delivery of their GTA and GTAm. The event was open to all private Alfa Romeo of any model and will be given the chance to personally step onto the track inside of the museum. The head of Alfa Romeo's Design and Engineering was there to accompany customers in the exclusive experience, going over the details of the supercharged variant. Let's take a look at the 2021 GTA and GTAm trims.
The 2021 Alfa Romeo Giulia GTA is a thing of beauty, the perfect combination of sportiness and elegance, and now the brand is announcing the debut of the Giulia GTA and the GTAm sedans for 2021. GTA stands for "Gran Turismo Alleggerita " meaning lightweight. Alfa Romeo has been a prominent name in the motorsport world, their engineers and designers are returning to its roots with the revival of its GTAm badging. Inspired by the Alfa Romeo Giulia GTA of 1965 that was developed by Autodelta based on the Giulia Sprint GT. Alfa Romeo is now celebrating its 111 anniversary, to mark the milestone they are set to manufacture only 500 units for distribution, although enthusiasts are sure to reserve those units quickly.
Alfa Romeo intends on creating two versions of the GTA, a standard GTA, and a top-of-the-line hardcore GTAm. While the GTA is track-ready both with power and aerodynamics coming with four seats and an interior like that in the Quadrifoglio. The GTAm takes it a step further by only having two front seats, which are carbon-shelled racing units, a roll bar, Sabelt six-point harnesses, and a more aggressive front splitter and carbon-fiber rear wing. The back of the cabin which is usually where the rear seats are located now has cutouts for holding a fire extinguisher and racing helmets. Also simplifying the door panels by adding pull straps instead of door handles. Interested in learning more about Alfa Romeo?
Come To Southern Alfa Romeo To Test-Drive A New Alfa Romeo today!
We're all about helping our customers enjoy their shopping experience. We have a friendly and passionate sales team that will make your buying, leasing, or selling needs easy for any of our newest vehicle inventory. We're here to help with any financial help, needs, or suggestions to help make paying for a vehicle easier.
Apply for Auto financing with our assistance right now. Stop by today and see what we can do for you right now at Southern Alfa Romeo of Norfolk.
Don't forget we have a trained service team that can help with an online appointment to get started on all maintenance work and repairs. We look forward to assisting you at Southern Alfa Romeo of Norfolk.