Alfa Romeo Appoints Cristiano Fiorio To Lead Formula One Program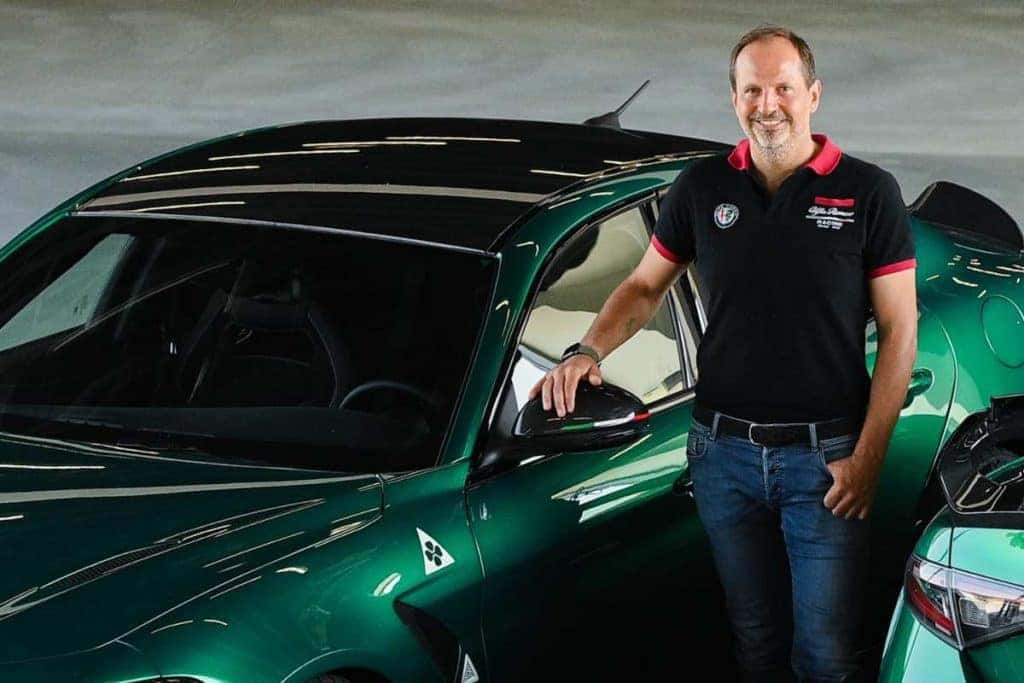 Photo credit: Alfa Romeo
Alfa Romeo has appointed Cristiano Fiorio to be responsible for Alfa Romeo Formula One, reporting to Jean-Philippe Imparato, Alfa Romeo Brand CEO. Following the renewal of the partnership between Alfa Romeo and Sauber Motorsport, Fiorio will be focusing on maximizing results and return on investments, while setting ambitious goals for the upcoming years. Fiorio assumes responsibility at a very unique time, the brand will be making a shift towards electrification merging Formula one technology with Alfa's current Stelvio SUV and Giulia sedan. While Alfa Romeo keeps the central mindset of mixing pleasure with passion, electrification will give the brand the opportunity to redefine the concept of sustainable performance.
Cristiano Fiorio was born in Turin, Italy, in 1972, Fiorio worked for Fiat Chrysler Automobiles (FCA) since 2013, holding many different positions over the years. Recently he was responsible for brand marketing communication for all of Europe. As head of BMC, he was responsible for advertising, digital, events, sponsorships, and shows of all FCA brands. Fiorio was also head of the launch team for the new 500 electric vehicle from Fiat. The presence of Alfa Romeo in motorsport, in particular Formula one, will continue to help push the automaker towards an electric future with a worldwide platform. Alfa is currently in the process of delivering its first plug-in hybrid ever in the history of Alfa Romeo. Let's take a look at what the 2022 Tonale will feature.
The 2022 Alfa Romeo Tonale will be closely related to the Jeep Compass, using the same platform. The luxury SUV could also borrow some tips from its American cousin's gasoline-electric plug-in technology. The 2022 Tonale is one of the most gorgeous vehicles the brand has developed so far giving Alfa Romeo fanatics a reason to be excited. According to the details that have been leaked, buyers can expect a 12.3-inch digital gauge cluster, illuminated panels, and the cutting-edge three-spoke steering wheel that continues to add the modern look to pair with its classic design.
The 2022 Tonale will come standard in front-wheel-drive, which is different from Alfa Romeo's current rear-drive platform design in order to open more space for the battery and electric motor that defines modern plug-in hybrids. The plug-in hybrid model will have a rear-mounted 243KW electric motor to assist an internal 1.3-liter turbocharged four-cylinder combustion. Although the company is moving into the electric field like most automakers, it promises to keep its legendary attributes such as driver engagement and high performance. Ready to drive an Alfa Romeo? Visit us at Southern Alfa Romeo of Norfolk.
Come To Southern Alfa Romeo To Test-Drive A New Alfa Romeo today!
Are you excited about getting a new car? So are we! At Southern Alfa Romeo of Norfolk, we're more than excited to help our customers, we're thrilled. Looking for a new option to buy or lease? Take a look at our newest vehicle inventory or our quality pre-owned vehicles. We can help sell your current vehicle or bring it back to life like new with an online appointment at our service center. Allow our professional techs to get started on all repairs or maintenance work.
Looking for options with any financial help, needs, or suggestions to help make paying for a vehicle easier? Apply for Auto financing. Stop by today and see what we can do for you at Southern Alfa Romeo of Norfolk right now.