Abarth Use A Retro-Styled Alfa Romeo 4C To Build One-Of-A-kind 1000 SP Model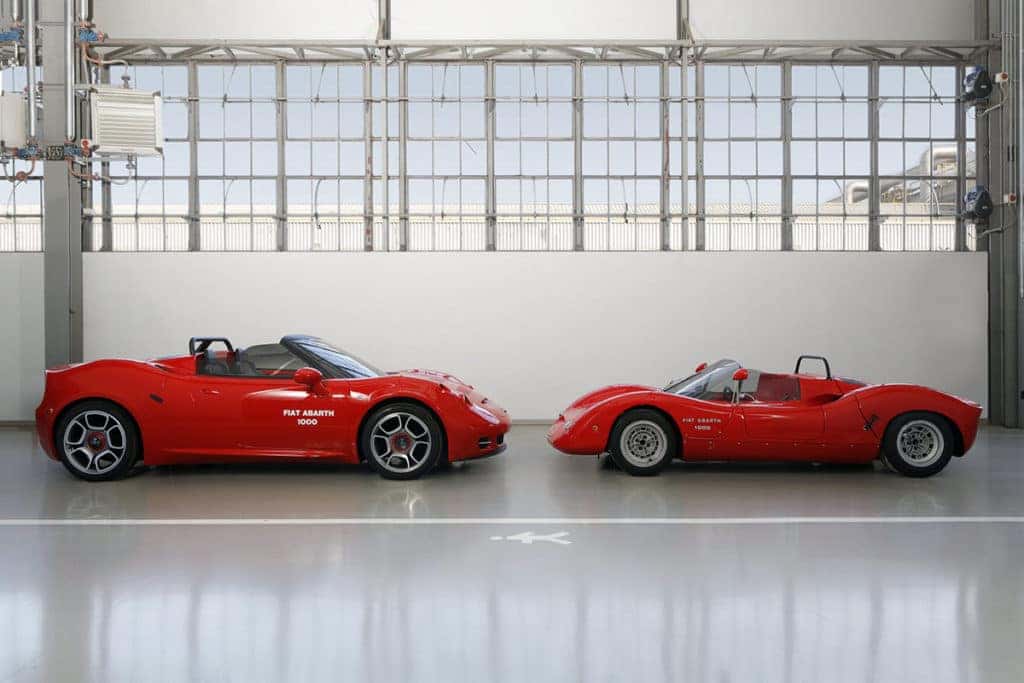 Photo Credit: Abarth
Alfa Romeo Joined the racing world back in 1911 almost immediately after it was founded, drivers Franchini and Ronzoni competed in the Targa Florio with two 24 horsepower models. Abarth is the producer of the 1000 GT Coupe, a prototype car made in collaboration with Alfa Romeo. At the end of the 1950s, Alfa Romeo and Abarth teamed up to manufacture a sports car with limited displacement. Assigning a lone engineer to design and produce the car with the help of an Alfa Romeo employee. Now giving us the gift of reimagining what a version of the 1000 SP would look like in 2021 with a refresh.
A Milan engineer by the name of Mario Colucci and an Alfa Romeo employee was entrusted with manufacturing an Abarth 1000 compact coupe with a 4-cylinder Sprint Veloce engine under the hood. The engine was built with a lower displacement and a chassis consisting of a lattice of pipes. At the end of the collaboration, Abarth hired Colucci as Technical Director, then assigned him in 1966 to build the 1000 SP(Sport Prototipo), one of the greatest racing cars to ever drive the track. Only a limited number of units were manufactured and hold a high value till this day. The Abarth 1000 SP was designed to excel in both hill climbs and endurance races, featuring sleek and low lines. The 1000 SP is both powerful and lightweight producing amazing performance awarding countless wins in a major series of international victories.
At first sight of the Abarth 1000 SP its unavoidable iconic lines, helping the coupe achieve a better aerodynamic silhouette at the same time. The Abarth 1000 SP features a powerful turbocharged 4-cylinder, 1742-cc central engine, capable of delivering up to 240 hp in output. The sophisticated mechanics of the concept boast overlapping triangle suspension in the front, with an advanced MacPherson strut in the rear. Interested in driving a top-of-the-line Alfa Romeo performance vehicle?
Come To Southern Alfa Romeo To Test-Drive A New Alfa Romeo today!
We're all about helping our customers enjoy their shopping experience. We have a friendly and passionate sales team that will make your buying, leasing, or selling needs easy for any of our newest vehicle inventory. We're here to help with any financial help, needs, or suggestions to help make paying for a vehicle easier. Apply for Auto financing with our assistance right now. Stop by today and see what we can do for you right now at Southern Alfa Romeo of Norfolk.
Don't forget we have a trained service team that can help with an online appointment to get started on all maintenance work and repairs. We look forward to assisting you at Southern Alfa Romeo of Norfolk.