2022 Alfa Romeo Tonale Delayed Due To Performance Concerns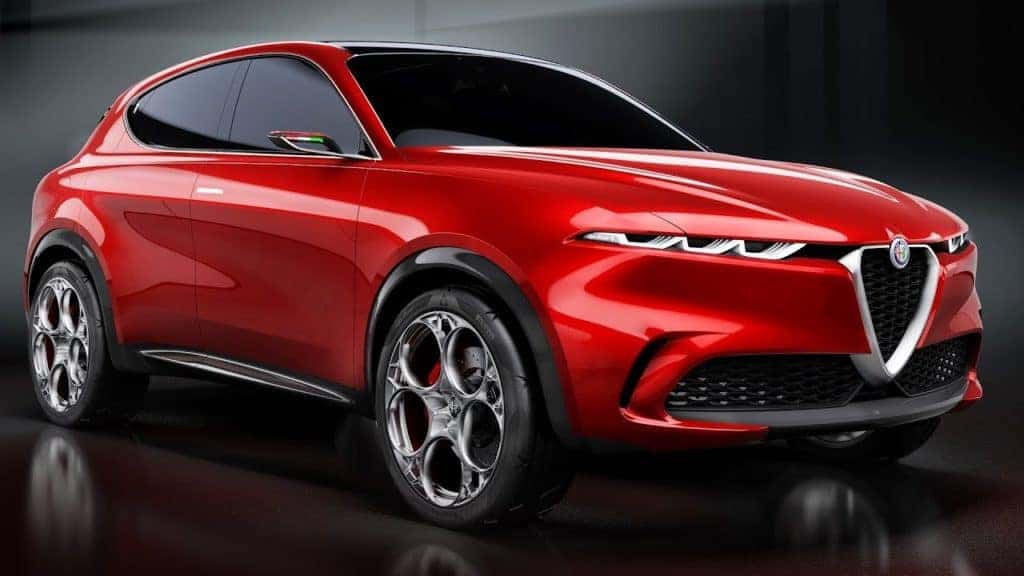 Photo credit: Alfa Romeo
The highly-anticipated 2022 Alfa Romeo Tonale small SUV has been delayed due to some performance issues that new CEO Jean-Phillippe Imparato felt needed improvement. The 2022 Alfa Romeo Tonale was first debuted at the 2019 Geneva International Motor Show as a future compact crossover concept. Unfortunately, the delay will have the 2022 Tonale pushed back to around March or April of 2022 instead of mid-2021. The bar is set high with the latest for Alfa Romeo's first plug-in hybrid drivetrain that will help Alfa Romeo push into the electric market. All of the details have yet to be released by Alfa Romeo but let's go over what we know so far about the luxurious 2022 Tonale.
"The Tonale marks the debut of the brand in the premium compact utility vehicle segment and does so in line with the characteristics that have always identified each Alfa Romeo model. The goal is to deliver the best driving dynamics in the segment and to apply electrification in perfect Alfa Romeo style," said the Italian brand back in 2019 when it unveiled the Tonale Concept in Geneva
Reasons Why The 2022 Alfa Romeo Tonale Is Delayed
The 2022 Alfa Romeo Tonale was scheduled to enter production on the outskirts of Naples, Italy, in October 2021. All Automakers run into setbacks due to a range of different reasons including production line delays, backorder on parts, and distribution issues. What we understand is the former head of Peugeot Jean-Phillippe Imparato who was appointed CEO of Alfa Romeo and a top executive member for Stellantis as of January 2021 had some issues with performance. In this particular situation, Imparato was unsatisfied with the performance of the proposed plug-in hybrid drivetrain. Whether Imparato was seeking an additional electric range, more horsepower, or better performance is unknown. Alfa Romeo hasn't released any technical details but buyers can expect an update in the upcoming weeks while the issue is resolved and up to expectation.
2022 Alfa Romeo Tonale Details
The 2022 Alfa Romeo Tonale will be closely related to the Jeep Compass, using the same platform it could also borrow some tips from its American cousin's gasoline-electric plug-in technology. The 2022 Tonale is one of the most gorgeous vehicles the brand has developed so far giving Alfa Romeo fanatics a reason to be excited. According to the concept, buyers can expect a 12.3-inch digital gauge cluster, illuminated panels, and the cutting-edge three-spoke steering wheel that continues to add the modern look to pair with its classic design. The 2022 Tonale will come standard in front-wheel-drive, which is different from Alfa Romeo's current rear-drive platform design in order to open more space for the battery and electric motor that defines modern plug-in hybrids. The plug-in hybrid model will have a rear-mounted 243KW electric motor to assist an internal 1.3-liter turbocharged four-cylinder combustion. Although the company is moving into the electric field like most automakers, it promises to keep its legendary attributes such as driver engagement and high performance. Ready to drive an Alfa Romeo? Visit us at Southern Alfa Romeo of Norfolk.
Come To Southern Alfa Romeo To Test-Drive New Alfa Romeo today!
We're all about helping our customers enjoy their shopping experience. We have a friendly and passionate sales team that will make your buying, leasing, or selling needs easy for any of our newest vehicle inventory. We're here to help with any financial help, needs, or suggestions to help make paying for a vehicle easier.
Apply for Auto financing with our assistance right now. Stop by today and see what we can do for you right now at Southern Alfa Romeo of Norfolk. Don't forget we have a trained service team that can help with an online appointment to get started on all maintenance work and repairs. We look forward to assisting you at Southern Alfa Romeo of Norfolk.